Wills and Trusts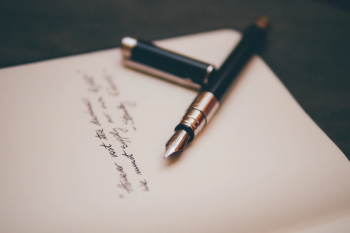 We deal with all aspects of Wills and executry estates, both in instances whereby a Will has been left by a late individual and when there is no Will, known as testate an intestate succession respectively.

Unfortunately, statistics show the majority of Scottish adults have not made a Will and this has implications for their loved ones when they pass away. There are several pitfalls in not having a Will, and, whilst not exhaustive, the consequences of not having a Will are as follows:

Delays in the administration and settling your estate.
Your surviving family shall have to make an application to court for the appointment of an executor.
Your estate will be distributed in accordance with the Succession (Scotland) Act 1964, as amended.
Passing away without a Will leads to additional work for your family's chosen solicitor, which in turn usually leads to an increased cost in legal and court fees.
Whereas, by giving instruction in respect of a Will
Your estate shall ordinarily be distributed after 6 months have passed since your date of death (creditors have a claim against any executor if they distribute an estate within 6 months) and interim payments can be made during the first 6 months.
The surviving family shall have one major less thing to worry about during a stressful time.
Where applicable, you can make proper provision for your children. Without restrictions placed within a Will children would be entitled to part of your estate upon reaching the age of 16.
Subject to Legal Rights claims (if you have children they have a right in law, known as their Legal Rights against your estate, our solicitors can advise further on this often difficult issue) you can leave your estate to whomsoever you may choose (including charities).
Appoint your desired executor to deal with your estate.
Alleviate the burden of Inheritance Tax, by taking prudent steps during your lifetime.

Here at Waddell & Mackintosh we are passionate that everyone should have a Will. A Will is a cost effective way of protecting both your interests and those of your loved ones. Our solicitors are happy to speak with you at your convenience.